Hello Everyone,

Never thought I'd be making a blog post but lately I've been getting a lot of inquiries about Vertex School (Formerly known as Game Art Institute).

It is hard to answer everyone in a timely manner due to time constraints and different time zones, so I hope to address the most frequently asked questions that I get, here in this blog post.

What course you would recommend?
I personally can't recommend any particular course. You're going to have to ask yourself what you want to achieve in 3d. First start at the big question, do you want to do Environments? Do you want to be a Character Artist? Do you want to be a Generalist? Then go from there.

What was your experience like with the curriculum? 
A lot of that I had answered in my 80lvl article on Onneisha. That can be found here: Crafting a Real Time Elf Character in ZBrush 
The tldr is though: The experience was pretty good. I still keep in touch with Ryan, my mentor and people in Vertex School. If you put in the work, the results will show. The best way to describe my experience is kind of what would happen in a studio, the mentors act as Art Leads/Directors and help you push your work into an industry level direction.

Did you find opportunity in terms of work after creating your projects through the curriculum? 
Yes. Again though, this is entirely based on how much work you put into the program. I can tell you I was working 40 hours a week at my job back then and putting in another 40hrs in with Vertex.

What sort of knowledge did you have going into the Bootcamp?
I knew some Zbrush skills, my modeling was alright mostly due to my former job (I worked as a simulation artist for a Maritime School), I had hardly any knowledge on game art pipeline, didn't know what it took to create hair or skin, was pretty okay at Marvelous Designer, was acceptable at Substance Painter.

But what does that mean for you? It doesn't mean you're incapable of doing the Bootcamp, but it does mean you're going to work pretty hard if you want the results.
It means a lot of failing, but before we become masters we must fail a lot.
What did your work look like before Bootcamp?
Sweating bullets here, tempted to light self on fire. It wasn't pretty. A lot of my work was unfinished, recruiters would file my application right into the trash bin I can tell you that. To illustrate the example...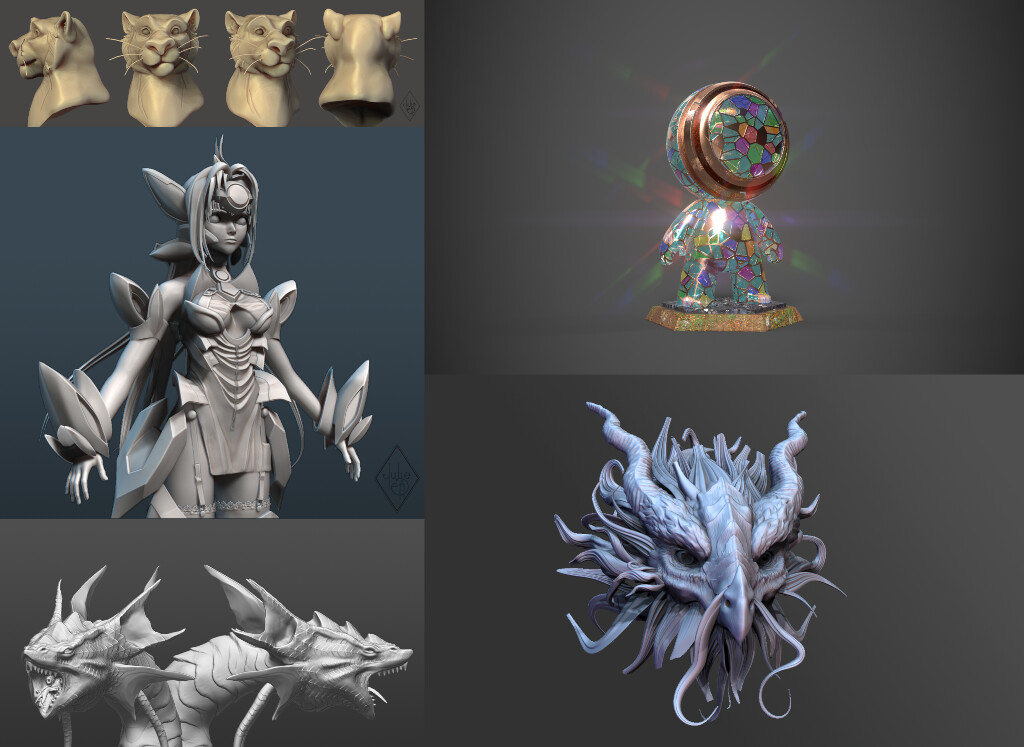 eesh.... 

What sort of resources did you use to get your skills up to par?
The list is never ending... I think I ought to make a separate blog post for this question just to keep it to the point and organized.
Do you need a degree to get a job in Art? 
This is such an excellent question. I IMPLORE you to PLEASE watch these two videos from a few Industry artists to get a well-informed opinion. Seriously... your career/life could depend on this information.

Jon Troy Nickel :: Artist Advice: Do you need a degree to get a job in art?

Flipped Normals :: The True Cost of Going to University
All questions regarding financials, jobs would probably best be answered by the assistants working for Ryan, you can contact them here:
Vertex School Contact Page

Vertex School Bootcamp Inquiries
This blog may be updated to reflect more frequently asked questions.